by Adam Zouak and Chris Izquierdo
There are two in questions that come up at the end of most Sparrow for Microsoft Teams demo:
How much does it cost? Depends on your organization size and a topic for another post.
How quickly can you put it in place? One week or less.
This post focuses on the answer to the second question. How can it be so simple to setup?
This is a step by step guide of our TakeFlight methodology and deployment process. Please contact us at contact@sparrowapp.io if you would like to discuss in detail.
A Prescriptive, Repeatable Path to Success – TakeFlight
We created TakeFlight to provide our clients with a prescriptive and repeatable way to enable corporate communications in Microsoft Teams. It is designed to be agile and flexible. Depending on the size of your organization, some steps might take longer or be skipped altogether. At a high level, TakeFight is made up four steps:

Kick-Off – Day One (approx. 30 minutes)
We believe that every good endeavor starts with making sure expectations are aligned, everyone knows their role, and we have a clear timeline. During this meeting, we provide an overview of what is going to be happening, how Sparrow works, and the steps ahead. On the client side, the two roles we make sure are clear are the communications owner and the IT contact.
Installation and Configuration – Day One (approx. 2 ½ hours)
First, our Sparrow Implementation Specialist works with the IT contact to make sure all cloud security steps are followed to establish a secure connection between your organization's environment (tenant) and our Sparrow Cloud.
Next, the Sparrow package is installed and the configuration to the Sparrow Cloud is quickly performed. End-to-end testing is done to make sure that publishing and viewing of content is working as expected.
Lastly, our Specialist revisits some targeted scenarios that were brought up in the initial kickoff, identify if any apply for the client, and works with the IT contact to setup associated scripts.
Enabling Corporate Communications – Workshops – Day 2 or 3 (approx 1.5 hours)
This is where the proverbial rubber meets the road. We host two workshops with the communications team.
The first workshop (usually 1 hour) will get you familiar with the configuration options available in our platform and guide you based on your organization size and complexity:
We go over the importance of topics and audiences in Sparrow and how they are used to segment and target content. We ask you to come prepared with a list of topics for launch. For each topic, we will ask a several questions that will help us configure the topic:

Is the topic mandatory?
Should the topic be restricted to a specific audience?
Should the topic be turned on by default?

Next, we turn our attention to how do you enable corporate communications in a specific Team? Should this be one news tab or multiple, how can you set topics, reach different audiences, etc. We will review your current MS Teams topology and offer you suggestions on how to best to maximize your readership based on our experience with similar clients.
With the viewing of news discussed, we turn to the ability to delegate content creation. Do you want to enable any users outside of corporate communications to be able to publish or submit content? We go over how this is done and how it works. Even if your organization does not plan on using this feature today, it is important to know that this capability is always just a few clicks away.
Content approval workflows is another essential feature to review, even if it is not to be employed immediately. We go over the different states for Sparrow posts, how a workflow system could connect and what Sparrow needs to continue that approved content's journey to being published.
We also go over a number of other key decisions that are important to make, for example

Which languages are you going to support?
How long do you want mandatory posts to be mandatory for?
How frequently should the admins be notified when comments are marked as inappropriate?
Should comments be enabled or disabled by default?
Which reactions do you want to enable in our platform?
Often our customers are left with some homework, with internal discussions to be had or confirmed. Potentially some initial content to be drafted and readied.
Our second workshop (usually 30 minutes) is an opportunity to review decisions, double check everything is setup and good to go, and answer new questions that have come up. Any content that has been drafted can be reviewed and potentially some ideas shared on how to make it better.
Additional Training – Day 4 or 5 (approx. 1 hour)
While Sparrow is a very intuitive system, we want to make sure that your team has the information they need. We provide an additional training hour to go over:
How to author content
How to configure Sparrow Teams tabs (News, Publishing)
How end users will manage their subscriptions
How to access the analytics portal and download key files
And answer any questions
Rollout Review Meeting – Day 5 (approx. 30 minutes)
With Sparrow configured, your team trained and ready, the final part is a meeting with the IT and communication folks together to discuss how this will be rolled out, with the Sparrow team there to provide recommendations, suggestions, and offer any scripts we may have in our library that can be of service.
And with that, you are ready to start communicating in Microsoft Teams.
If this all seems simple, well, it is. Your organization's adoption of Microsoft Team was viral without requiring a lot of training, Sparrow is fully integrated into the Microsoft Teams environment and feels like a natural extension, training is minimal and adoption as attested by our clients is viral too.
Total Elapsed time: one week.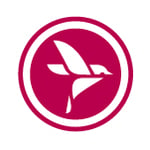 At Sparrow, we believe that focused corporate communications can be transformative. Instead of a collection of broken tools that do not work together, corporate communications should have the same power that your marketing team does. Corporate Communications should be able to reach the right employees, with the right message, on whatever platform they are using, and be able to measure every interaction. We believe that it is time to change the world of corporate communications with a true corporate communications platform that understands what it means to be a communicator.
Book a conversation with us today. "[Sparrow] has proven invaluable…" – Corporate Communications, Hamilton Health Sciences
---
Want to learn more? Let's connect!