Updated post. Originally published on April 27, 2021.
The global COVID-19 pandemic has triggered a significant workplace transformation. Over the past couple years, internal communicators have had to develop new internal communication strategies to support a very different work reality.
Developing a winning internal communications strategy today requires you to stay on top of trends in internal communications and employee engagement.
Here are five eye opening internal communications stats to keep in mind as you kick off 2022.
1. 74% of employees feel that they are missing out on company information and news.
Being in the know is a basic human need. Our ancestors knew that information was key for survival. The same applies today in the corporate world.
Have you ever been the last one to find out an important piece of information? If you have, you know how frustrating and demoralizing it can feel.
The last thing you want is for employees to feel like they're on the outside. When they feel this way, they're more likely to disengage, become increasingly harder to reach and start affecting how much others engage.
Your role is to ensure that company information is targeted and timely and reaches your employees where they already are so that they don't have to look for it.
Today, many employees are used to having instant and personalized information from social media literally at their fingertips. They expect this experience at work as well.
Does your communication platform ensure employees don't miss out on important company information and news?
Source Gallup
2. Only 13% of employees use Intranets on a regular basis while 31% of employees admit that they have never used them.


These are not new stats but they haven't changed much over time. Regular Intranet usage has remained consistently low over the last decade.
Companies keep asking their employees to connect to the company Intranet. Despite the low adoption and engagement rates, they continue to invest a significant amount of time and money on their Intranets in an ever-perpetuating cycle.
Why? The reason is simple and, honestly, sad. Many companies believe they need an Intranet and that the lack of usage is because theirs is custom-built and complex or because of feature shortcomings.
Intranets do have a place in your communication ecosystem but relying too much or solely on them is a critical mistake. Communication relies on immediacy and immediacy is lacking on most corporate Intranet channels.
Do you really need ANOTHER corporate intranet? – Sparrow (sparrowconnected.com)
Source: Prescient Digital Media
3. Less than half of emails received by your employees deserve their attention.
One study found that 62% of the emails we receive are not important. Plus, it takes more than one minute to recover from an email which results in lost productivity.
Yet most companies are still using email as one of their main communications channels. In some cases, the only channel for internal communications. The challenge with email and email newsletters is that they do not foster the conversations and engagement that contribute to a positive employee experience.
How do you ensure the information employees receive by email is highly targeted?

How do you avoid contributing to email overload?

How do you ensure that important information doesn't go unread?
Just like an Intranet, email does have a place in your communication ecosystem but it needs to be part of a holistic strategy. For best results, an omnichannel internal communications strategy.
Why omnichannel is the only path forward – Sparrow (sparrowconnected.com)
Source: Sanebox

4. 72% of employees do not have a good understanding of your company's strategy.
Every employee needs to have a good understanding of your company's strategy. This is not only critical to company performance but also to employee motivation, productivity, and loyalty. The lack of understanding of the company's strategy is often due to lack of communication.
As discussed earlier, three quarters of employees are missing out on company information and news. If employees are not aware of what is happening in the organization, how can they have a comprehensive understanding of the business and its strategy?
Your company's strategy needs to be communicated effectively. By effectively we don't mean opened and closed once. We mean read, digested, engaged with and accessible anytime.
Source: IBM
5. Productivity increases by 20 to 25% for connected employees.
Just as today's consumers are constantly connected, so are today's employees. What's more, your workforce is mobile and likely working remotely or in hybrid setting. Work is no longer tied to a desk or an office. Your internal communications strategy needs to take this new, physically dispersed reality into consideration.
Employees need to feel connected to the company and the rest of the workforce, regardless of where in the world they are. When employees feel connected, their happiness and productivity increase significantly.
Source: Inc.com
Summary
Navigating the global pandemic over the past two years has made organizations around the world realize the immense value of internal communications. The internal communications profession has never been more important and finally has the power to request a budget that aligns with the true needs of today's diverse, global, hybrid workforce.
Now is the time to develop a winning strategy, deploy an effective internal communication platform and demonstrate once and for all that internal communication belongs at the executive table.
Are you ready for a modern, vibrant communication platform? We'd love to introduce you to Sparrow.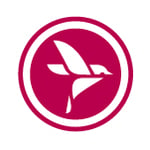 If you're looking for a platform to help make your life easier and connecting you with all of your workforce, give Sparrow a look. We've lived the pain, we understand the hopes, and we built a platform for communication professionals that delivers. From Intranets, to Microsoft Teams, to newsletters, email and mobile, we know how important corporate communications is. Sparrow – Built for Communicators. Book a conversation with us today.
---
Want to learn more? Let's connect!