"An incident just happened near our office. Are our employees OK? Do we know where they are?"
These questions need rapid answers, even though we hope we will never have to ask them.
Most companies have emergency action plans documenting an effective process for alerting and checking people's status. Unfortunately, very few companies have an effective platform to turn those plans into action when a crisis hits. Contacting employees by using phone number lists, emails and texts create significant delays that can cost money and ultimately lives. This problem is exacerbated by lists that are rarely complete and are commonly outdated. This leaves the team with an incomplete status of the people affected.
For most organizations, the one place where the employee list is complete and updated is in the identity management system (A/D) and/or HR system. These are usually integrated with a collaboration platform like Microsoft Teams, which means that crisis management teams no longer need to maintain contact lists. It turns out that Microsoft Teams also has native capabilities to alert people and check on their status and location.
We just launched Sparrow Crisis Center so that organizations have the platform necessary to take the friction out accounting for people during a crisis or incident. Now, crisis management teams can easily alert and check on their people's status quickly so that they can answer the key questions, "Where are our people and are they safe?"
Sparrow Crisis Center has many applications. Here are just a few:
Natural disaster: When a natural disaster (fire, flood, earthquake, hurricane, etc.) occurs near one of your offices, you could send a notification through Microsoft Teams to all employees at that location and ask whether they are safe. You could also ask people to indicate their current location based on the GPS data on their phone/browser. Within minutes, you could have a list of all your people's status and drive an effective action plan.
Run a drill: Many organizations run drills to make sure that their safety processes are effective. For large companies that have thousands of people at one location, there is no efficient way to account for people who have left or returned to the building during and after the drill. Drills are essential to prepare an organization for when a real disaster happens.
Travel: When your employees are travelling for work, they could travel to a location where an incident occurs. When this happens, you need to immediately check to see if those employees are OK. Sending an alert through Sparrow, you can ask your travelling employees to check in and indicate their status and location.
These are just a few examples, but we think you get the idea.
Phone books, email lists, and text services are what most organizations use, but they are inefficient. They often do not necessarily have the most updated information causing major gaps in a company's ability to alert and keep track of its employees. In a mobile-first world where most people have a smartphone, companies should be able to notify people based on location straight to mobile phones and ask people to "check-in" to indicate their location and whether they are safe or not.
Then, you could run a simple report to show the list of everyone who has and has not checked in and what their status is, so a crisis management team has the information they need to make decisions and ultimately keep everyone safe.
Learn more about Sparrow Crisis Center, and see how you incorporate it into your emergency action plan.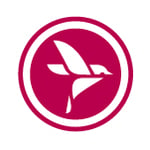 At Sparrow, we believe that focused corporate communications can be transformative. Instead of a collection of broken tools that do not work together, corporate communications should have the same power that your marketing team does. Corporate Communications should be able to reach the right employees, with the right message, on whatever platform they are using, and be able to measure every interaction. We believe that it is time to change the world of corporate communications with a true corporate communications platform that understands what it means to be a communicator.
Book a conversation with us today. "[Sparrow] has proven invaluable…" – Corporate Communications, Hamilton Health Sciences
---
Want to learn more? Let's connect!