Today, DevFacto Technologies released Sparrow for Teams, a real-time employee communication application that turns Microsoft Teams into a communication hub for the enterprise.
Sparrow for Teams enables organizations to quickly and reliably communicate with all employees, regardless of where they are. Built natively in Microsoft Teams, Sparrow for Teams reaches desk-based, mobile and remote employees alike right inside the platform they are actively using throughout the day. The app allows companies to publish and distribute media-rich messages and news articles keeping the workforce up-to-date on vital information.
In recent weeks, Microsoft Teams allowed countless companies around the globe to continue operating remotely while their offices remained closed. As a result, Microsoft Teams usage has grown by 275% since last fall establishing it as the leading workplace collaboration platform.
This comes as companies notice a progressive shift away from the traditional internal communication channels. "This new era has thrust many companies to embrace collaboration platforms like Microsoft Teams, which provides tremendous benefits and brings an incredible challenge for internal communication. How to provide effective communication to everyone when they are organized in small tribes? This is where Sparrow for Teams is a great help," says Adrian Cropley OAM, former Chair and fellow of the International Association of Business Communicators (IABC) worldwide, and founder of Cropley Communication and the Centre for Strategic Communication Excellence. "Sparrow for Teams bridges corporate communication gaps by bringing authoritative communication right into Microsoft Teams, helping our customers reach all their employees – including those on the frontlines" adds Chris Izquierdo, CEO of DevFacto Technologies.
With Sparrow for Teams, news articles and messages can be distributed to all company employees or targeted to those in specific roles or locations. The app prioritizes information in the newsfeed so that nothing and no one gets missed. Authors can notify employees of urgent communication and indicate when an article is a required read, breaking news or needs to be acknowledged by each staff member. Sparrow for Teams comes complete with a rich analytics dashboard to measure, analyse and report the effectiveness of communication efforts.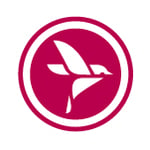 At Sparrow, we believe that focused corporate communications can be transformative. Instead of a collection of broken tools that do not work together, corporate communications should have the same power that your marketing team does. Corporate Communications should be able to reach the right employees, with the right message, on whatever platform they are using, and be able to measure every interaction. We believe that it is time to change the world of corporate communications with a true corporate communications platform that understands what it means to be a communicator.
Book a conversation with us today. "[Sparrow] has proven invaluable…" – Corporate Communications, Hamilton Health Sciences
---
Want to learn more? Let's connect!